Here's why the seasonal shift could be the perfect time for your staff event!
Gone are the days when summer meant free time and relaxation. The adult reality hits hard – for most of us, summer is possibly one of the busiest periods of the year! So many industries are not gifted with the laid-back summer experience of our childhood, and adding more events to the staff calendar could mean putting too much pressure on an already hectic schedule.
It may be a good idea to hold off your summer events until the weather – and the workload – cools down slightly. Luckily, here in Malta, the sun shines through until the autumn and winter months, so bad weather won't restrict your activities. Here are a few reasons why hosting your staff events at the end of summer could be beneficial for your team:
Beat the Heat
While it's always a great option to have both indoor and outdoor venue options for staff events like team building activities, the scorching summer sun makes it harder to head outdoors. While the sun still shines throughout autumn and well into winter, the air temperature slowly begins to cool down. So, whatever month you decide is best for your team building or staff event, your options will increase towards the end of the year. Opt for an air-conditioned indoor location or a breezy outdoor setting, and rest assured that your team will be feeling fresh and energized throughout!
Catch-up with Colleagues
It can be difficult to plan a staff event during the summer period, as the chances of employees being on holiday increases tenfold. Hosting your event as the season changes gives your staff the opportunity to catch-up with each other and share what they've been up to while away. This is a great way of building up the team spirit, right on time for your team-building event!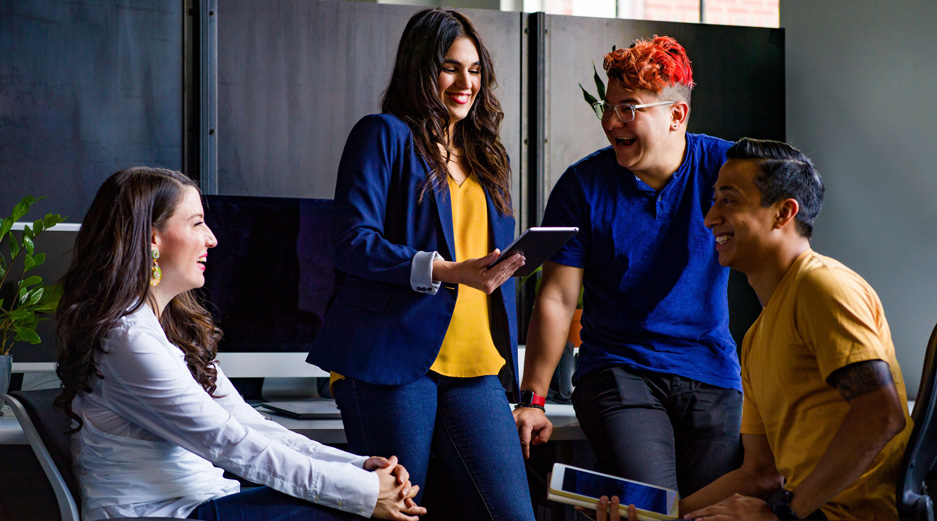 Refocus your Team
If members of your team have children, then summer can be more stressful than relaxing for them. Schools out, meaning that kids will have more energy and time on their hands to want to do more activities than in winter. An additional work-related event will be the last thing on a parent's mind during summer. So, why not plan your event to coincide with the back-to-school period? It's the perfect time to set your goals for the upcoming quarter and realign your team to achieve their potential!
Boost Morale
During such a busy period, things may start to seem a bit hazy. On top of all the workload, the heat outside can make it more difficult to focus on important tasks. The end of summer is the right time to host a team event and get rid of those post-summer blues. Boost your team's morale and give them an opportunity to reconnect and refocus during a team building or staff event!
Does an autumn-winter event sound like a great idea to you? Get in touch with AX Hotels Qawra to find the perfect venue to turn your ideal team event into a reality!