Group Team Building Activities to Professional Conferences – You can have it all.
One way to bring out your company's best work is to organise team building activities outside of the office. This creates a zero-pressure environment to interact and get to know your employees. Whether it's an outside conference, a business meeting or group team building activities, look no further than Luzzu Complex in Qawra. Strategically located next to the sea, get ready to have fun and exceptional outdoor events. You can have it all at Luzzu Malta!
Your Ideal Team Building Activities Venue
In Malta, we're blessed with summer weather, almost all year round, but especially during the autumn season. Apart from the modern indoor conference, Luzzu Complex in Qawra is accompanied by a pool area by the sea which is ideal for outdoor group team building activities that might involve water sports and pool games. Situated in Qawra, the Luzzu Complex's location provides optimal accessibility, a central venue and easy parking.
Why is Luzzu Complex perfect for business meetings?
The Luzzu Conference Hall/Centre offers a wide variety of corporate services and a professional event location for all your business meetings, conference and exhibitions. The recently renovated conference hall accommodates up to 300 delegates in theatre style and up to 450 reception guests.
The conference hall is equipped with high-speed Wi-Fi and can be customised with all the necessary conferencing equipment. You also have the option to syndicate the hall to up to seven separate rooms, all of them enjoying natural light and sea views.
With an adjacent terrace and an outdoor pool area, your business meetings can become ten times more interesting. You can organise coffee breaks on the terrace or an al fresco lunch on the same grounds as your conference/meeting. If you want to end your conference with a bang, you can also socialise after your meeting in the outdoor pool area with cocktails, light music and a relaxing atmosphere.
Whether it's a team building event or a conference, you can personalise your occasion according to your company's identity. And when your event is complete, end your day at Cheeky Monkey Gastropub on the terrace with a cocktail, overlooking the magnificent Mediterranean view.
Book your business meeting venue or your team building event in an outdoor space at the Luzzu Complex. Our professional staff have the full flexibility and experience to cater to your specific needs and requirements to make your event a true success!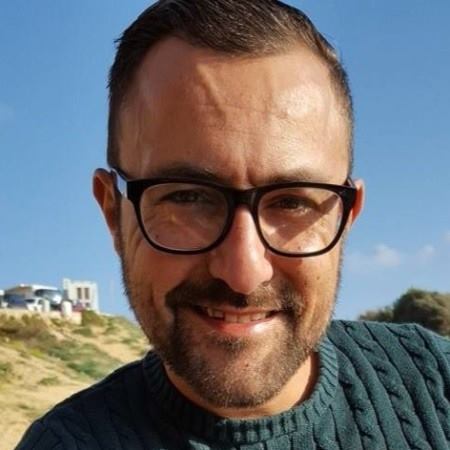 Karl Abela
Events Sales Manager at AX Hotels Qawra